It was great to see everyone who came out I support of the B&O Trail for our annual meeting on Tuesday, March 7th at the Avon Town Hall. We gathered to hear from Brian Payne of the Central Indiana Community Foundation. Brian spoke about creating a new vision for central Indiana as a follow-up to the bold vision that created the Cultural Trail downtown. An effort is underway now to develop a bold $100 million vision. Various "lens" will be used to measure and assess options for central Indiana. Could an extension of the B&O Trail into downtown Indianapolis be a part of that vision? That is the $100 million question but one that Brian says will be answered in the coming months. Our engagement and input on his group's efforts...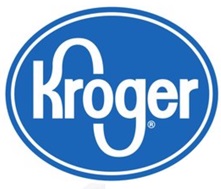 Please renew your Kroger Community Service Rewards with B&O Trail now. Each shopper must renew in January by email, on the www.Kroger.com website or by calling 317-579-8311. Push #3 for Community Service Rewards.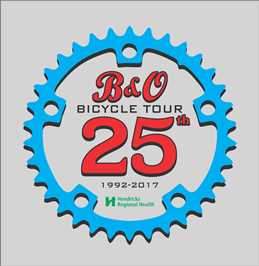 Thank you to all who joined us on June 3, 2017 to celebrate the 25th anniversary of the B&O Bicycle Tour. Your support helps make expanding the B&O Trail possible. It was great to have riders on all 4 routes be able to see the newly paved section of the trail including the bridge over White Lick Creek. The weather turned out to cooperate fully and made it a even greater day. We have already begun making plans for next year and look forward to some exciting new possibilities as we...